Sports Science
Educator & Presenter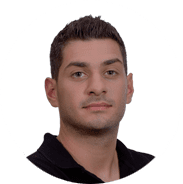 Michael is an experienced martial arts coach, as well as being an exercise scientist and Accredited Exercise Physiologist. With a Degree in Clinical Exercise Rehabilitation, he has a particular interest in musculoskeletal injuries, metabolic syndrome, Diabetes, neurological conditions, mental health and human behaviour.
Michael has trained in boxing, Kickboxing/Muay Thai and freestyle martial arts for over 10 years, and combines the knowledge gained from his own training with that developed in his professional capacity to coach precision-focused, science-backed sessions for ACE courses.