Technical Lifting with
the Science of Strength
This course was developed to address the gap in fitness and strength and conditioning courses. It focuses purely on the technical aspects of the squat, bench press and deadlift, and shoulder and upper-back exercises.
Master the Squat, Bench Press, Deadlift & more with confidence! Our course equips you with the skills needed to teach technical lifting and become a valued strength coach, using progressive exercise sequences that build stability under load. Achieve perfect execution for each lift, improve joint alignment, reduce injury risk, and optimise performance.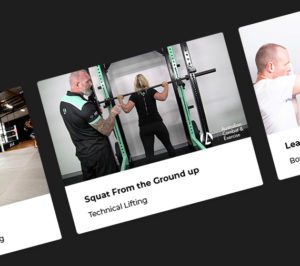 How to set up the feet & legs for squats
Enter your details below to access the free video on how to setup your feet & legs perfectly for squats
Can't see a date that suits you? No locations near you? Register for our next course intake and be on our priority list.
RESULTS SPEAK FOR THEMSELVES​
Insert testimonials widget
Cant make one of our dates?
If you can't attend our face-to-face courses, contact us to organise your own group , or up-skill in your own time with our online courses.